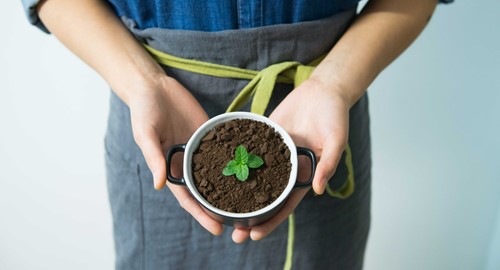 There is a lot of talk these days about eco homes, but it's important to remember that there's no one-size-fits-all approach to creating an eco home. An eco home does not have to have a specific design style or meet certain qualifications in order to be designated as such. Rather, an eco home is more of a concept. It's the idea of building a home that allows people to work toward achieving their personal sustainability goals.
What is an Eco Home?
Eco homes are defined as a residence that was designed in order to minimize its impact on the environment. Eco homes may be referred to as sustainable homes, green homes or environmentally-friendly properties. In some cases, a home is considered an eco home because it was designed with sustainability in mind and built with responsible materials. In other cases, a home is labeled as an eco home because upgrades have been made in order to make it an efficient property that results in minimal waste of resources.
Common Features in Eco Homes
There is no set criteria for an eco home, however, many of these homes have similar features. These are the most common features that can be found in an eco home:
Large windows that allow for plenty of natural light.
Extra insulation to improve the efficiency of the home's HVAC unit.
Solar panels to take advantage of opportunities to utilize renewable solar energy.
Low-flow toilets to conserve water.
Energy-efficient appliances to reduce the amount of energy used in the home.
When it comes to designing an eco home, you have the flexibility to include the features that work best for your personal goals and lifestyle needs.
Are Eco Homes Expensive to Build?
Many people shy away from the idea of creating an eco home because they think it will come with a hefty price tag. While some eco-friendly amenities are more expensive initially, it's important to remember that many of these efforts will result in long-term cost savings. In addition, you have the freedom to select the sustainable features that fit within your budget. You do not have to have a luxury-sized budget in order to enjoy the benefits of an eco home. You can make a plan that works for you, and begin taking small steps toward living a more sustainable lifestyle.
Benefits of Investing in an Eco Home
In addition to having a positive impact on the environment, there are many other benefits associated with living in an eco home. Here are a few that you may enjoy:
Your eco home may require less maintenance than a traditional home. Sustainable building materials are notoriously durable, and often reduce the need for short-term repairs and maintenance.
Your property value may increase. Eco homes are in high demand, so the investments that you make now in sustainability will pay off in the long-term.
Remember that an eco home does not necessarily have to be a new construction property. You also can transform an existing home into an eco home by making small adjustments or investing in major upgrades. Regardless of whether you build a new home or update your current property, you will find that it's very rewarding to live in an eco home.