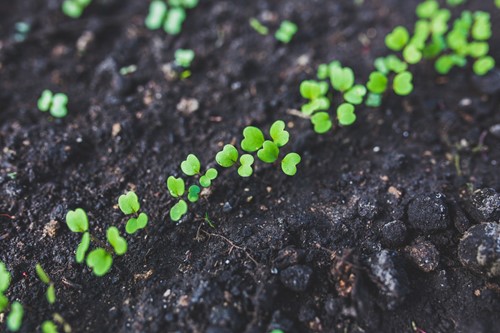 In building a sustainable home, every material decision matters. The choice of roof material and type can make an enormous difference both in your home's energy efficiency and environmental impact. Because of the ever-growing demand for sustainable architecture and design, the number of options for sustainable roofing material continues to grow. One trend that continues to increase in popularity is the green roof.
What Is a Green Roof?
A green roof, also called a living roof, is a roof covered in live vegetation. Green roofs are flat or shallow in slope and can include a mixture of different plantlife sustained by a layer of soil. Every green roof also has a special waterproofing layer to promote even irrigation and to protect the roof framing underneath the plants. Green roofs include a wide variety of different plants and flowers, so homeowners can use locally sourced vegetation for an additional eco boost. A green roof is installed by specialized green roofing company or can be set up on your own as a DIY project.
Below are some key benefits of a green roof for your eco-friendly home:
Efficient Insulation
Choice of roof material is extremely important in the overall energy efficiency of your home. A green roof can provide excellent insulation, preventing the loss of warm or cool air through the roof by a significant percentage. This will keep the home cool in the hot summer months instead of absorbing and transferring heat inside. The plants will also help keep the warm air inside when the weather is cold.
As a bonus, the soil and vegetation on a green roof can also provide noise insulation. For densely populated urban areas with lots of traffic or other noise, a green roof can serve as a sound dampening layer to keep the interior of the home quiet and comfortable.
Durability
When properly installed, a green roof can last almost twice as long as traditional roofing materials. Sometimes green roofs can even outlast other highly sustainable and eco-friendly roofs. Because of their ability to trap and keep moisture, they protect the base layers of the roof and sustain themselves. Green roofs can also repurpose rain water automatically to keep the plants healthy and prevent runoff.
Improved Air Quality
As with adding plants in any part of your home, a green roof can help you breathe easier. Green roofs can improve the quality of the air by trapping and filtering air pollutants. The abundance of plants also means an abundance of extra oxygen released into the atmosphere, cleaning the air and naturally giving back to the environment.
Increased Property Value
A green roof has great potential to increase a home's resale value. Not only are sustainable features like green roofs increasingly popular, they add aesthetic interest and appeal to the home. In this way they contribute to a home's curb appeal and eco-friendliness. Flat or very shallow green roofs can even serve as bonus gardening space for homeowners who enjoy doing their own landscaping.
Your choice of roofing material is extremely important, both for energy efficiency and environmental impact. A green roof can be an excellent choice for your eco-friendly home, whether you're building something brand new or considering upgrades to an existing property.